Horry County Schools Open following Commissioning
Story by KLG Jones / August 10, 2018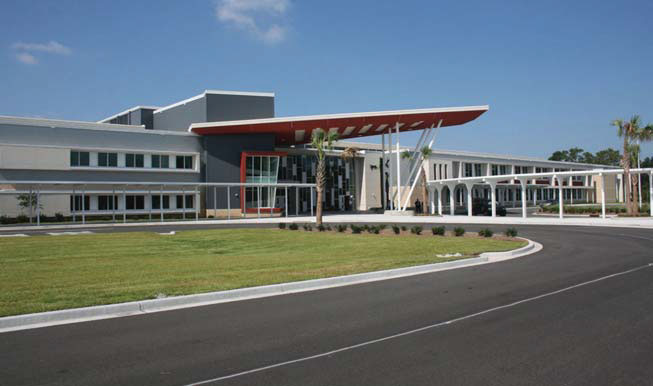 KLG Jones announces the opening of five new Horry County (SC) public schools for which it provided third party MEP commissioning services. The simultaneous construction of the five Net Positive schools was a $240 million project in South Carolina and included three middle schools at 155,800 sq. ft.; one middle school at 145,800 sq. ft.; and one 127,000 sq. ft. elementary school; for a total of 740,200 gross square feet. All institutions were two stories.
Designer and builder Robbie Ferris, of Firstfloor Energy Positive, saw the Ten Oaks Middle School open first in August 2017, followed by St. James Intermediate School, and Socastee Middle School, which opened by year's end.
Myrtle Beach Middle School passed its inspection in December 2017, but the school opted to wait until the 2018 school year to open, so that it could add technology packages to its classrooms. Horry County's new Socastee Elementary was the last to open of this impressive South Carolina educational infrastructure project.
KLG Jones' commissioning aided with the achievement of the schools' Net Positive construction and operational performance.
Ferris was quoted as saying the reaction to the first three projects was "tremendous."
KLG Jones is committed to making sure any school buildings it inspects will work properly for the school district, while faculty and students are kept safe and comfortable within them. It has commissioned schools across the Carolinas, including in Charlotte Mecklenburg School District (NC); Greenville County School District (SC); Charleston County (SC); Gaston County (SC); and Lancaster County (SC).