Greenville-based commissioning firm concludes work at Palisades High School prior to Opening
Story by KLG Jones / September 14, 2022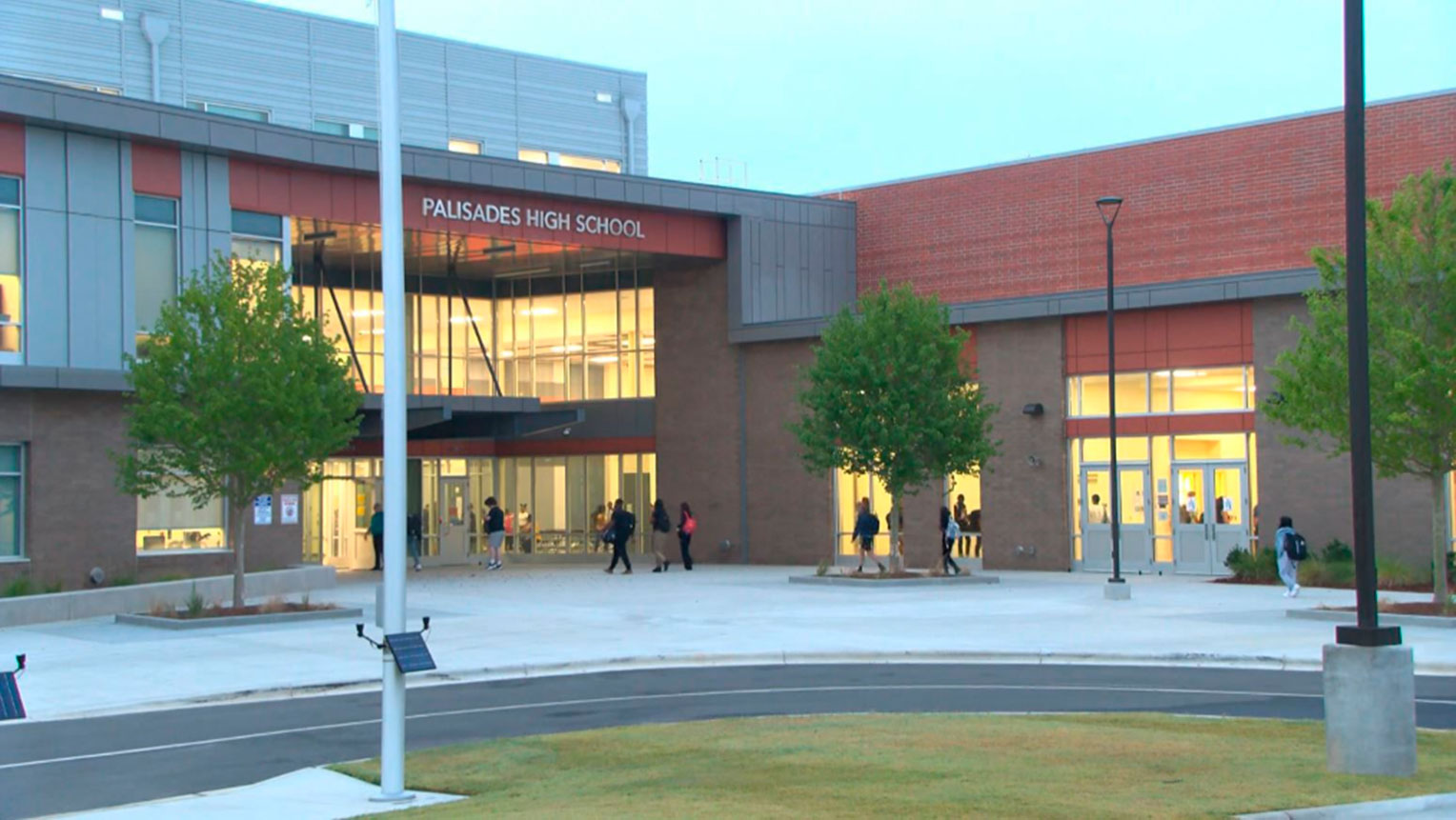 Charlotte Mecklenberg's newest high school has opened, following commissioning work by KLG Jones. The school's $109 million construction is a 325,000 square foot three-story facility in the fast-growing southwest corner of the county. It was created to provide relief to overcrowding at Olympic and Harding University high schools. Commissioning was completed just prior to the start of the 2022-2023 school year.
KLG Jones commissioned the HVAC systems, building automation systems; electrical distribution; domestic water system; lighting, lighting controls and sports lighting; emergency power, fire alarms and security; intercom; sound; and building envelope. The firm is regularly hired to commission new schools and school renovation projects, including by Charlotte-Mecklenburg Schools.
KLG Jones reviewed all project documents and submittals before creating a commissioning plan for Palisades, which included project-specific pre-functional checklists for each system included in the commissioning. Periodic site visits were conducted by the team during construction, to verify that equipment was being installed properly and would start up and function correctly.
Mechanical systems addressed by the team included a chilled water and hot water plant; a DDC building automation system; variable air volume terminal units; dedicated outdoor air units; single zone rooftop units; split system a/c units; exhaust and makeup air systems; and miscellaneous fans.
Prior to the school's opening, the team tested all the facility's various systems, including checking the building for air leakage. Commissioning helps ensure peak efficiency for a commercial building.