Roper Mountain Environmental Science and Sustainability Building
Story by KLG Jones / November 15, 2021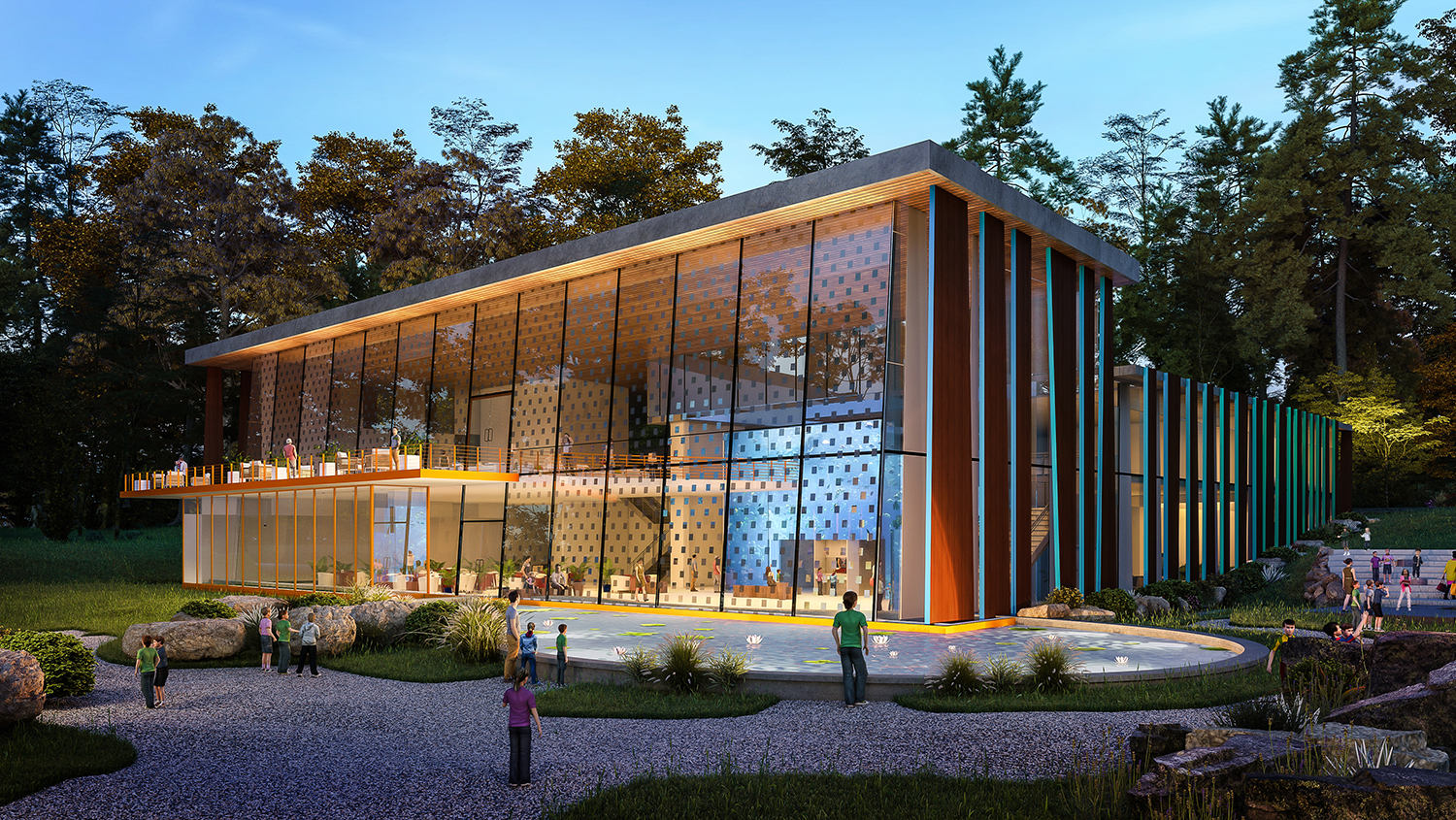 The Greenville County School District's new Roper Mountain Environment Science and Sustainability Building, which recently opened, had commissioning services provided by KLG Jones.
The 30,000 square foot two-story building features seven classrooms, administration and support area, a café and multiple exhibit spaces. The building was a $14,000,000 project for the GCSD. Its mechanical systems include dedicated outdoor air units, packaged rooftop DX units with gas re-heat, ducted and ductless split system heat pumps, kitchen exhaust and make-up air, exhaust fans, dehumidifiers, and a full DOC building automation systems, which provides a graphical user interface for GCSD facilities personnel to monitor, control and troubleshoot the HVAC systems.

KLG Jones provided full commissioning for the HVAC systems, domestic plumbing supply, normal and emergency electrical power distribution, and interior/exterior lighting systems and controls. The commissioning program included review of the project documents and submittals; preparation of commissioning specs to be included in the project documents; a commissioning plan; project specs prefunctional checklist; and functional performance test scripts for each system being commissioned.
KLG Jones made periodic site visits during construction to verify proper equipment installation, and to observe equipment startup. The company also directed and performed functional testing of the various systems, deficiency tracking and verification.
Although it is part of the Greenville County School District, the building will be open to the public during special events.