CaroMont Belmont Abbey
Story by KLG Jones / June 10, 2021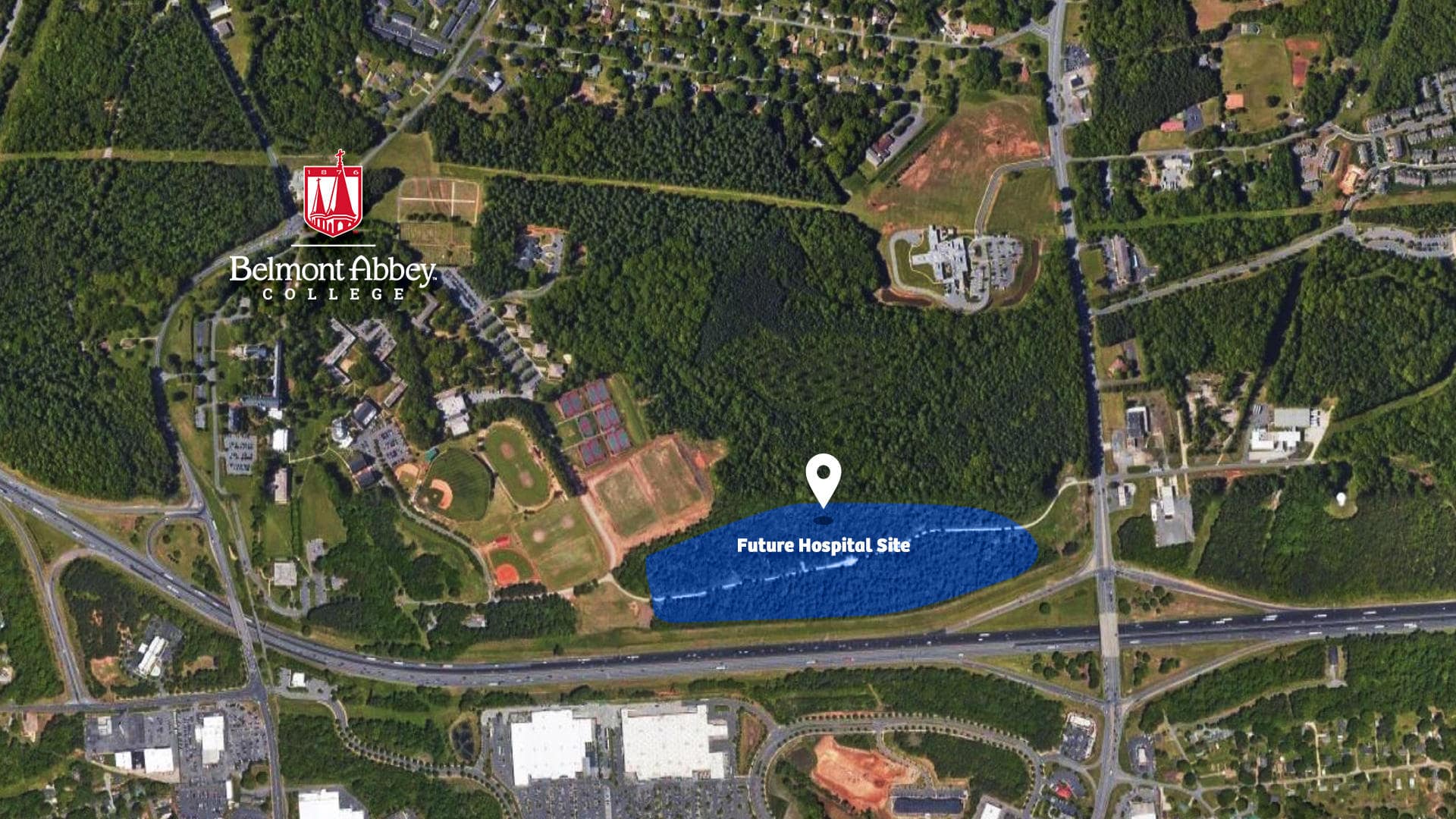 We're happy to see that CaroMont Health in Belmont, NC, broke ground on their new hospital and medical campus this week. The project, part of a $300,000,000 investment across Gaston County over the next three years, is scheduled to open in mid-2023.
KLG Jones has been awarded the commissioning contract for the project, which will include a medical campus as well as a hospital. The campus will be named CaroMont Regional Medical Center-Belmont.
President and CEO of CaroMont Health Chris Peek was quoted as saying, "We are building more than a hospital, more than a medical campus, we are building the future. In three short years, this will be the site of so much hope and promise – where new life is welcomed, where patients heal and where the next generation of healthcare professionals find their purpose."
CaroMont at Belmont will be a 66-bed hospital (54 acute-care and 12 observation beds), with a labor and delivery department; a 16-room emergency department; operating rooms; and diagnostics testing and imaging rooms. There will also be a medical office building and parking deck.
This new hospital and medical campus is intended to expand the CaroMont clinical network into the eastern part of Gaston County, to better serve those residents. The focus will be on patient care and experience.
Last year, in the fall of 2020, CaroMont Health and Belmont Abbey College entered into the partnership which is facilitating the build-out on Belmont Abbey land.
KLG Jones is proud to be associated with the CaroMont project at Belmont Abbey and will bring over two decades of hospital commissioning to the table.