Bon Secours' Mercy Health Medical Center in Simpsonville opens after KLG Jones completes commissioning
Story by KLG Jones / May 17, 2022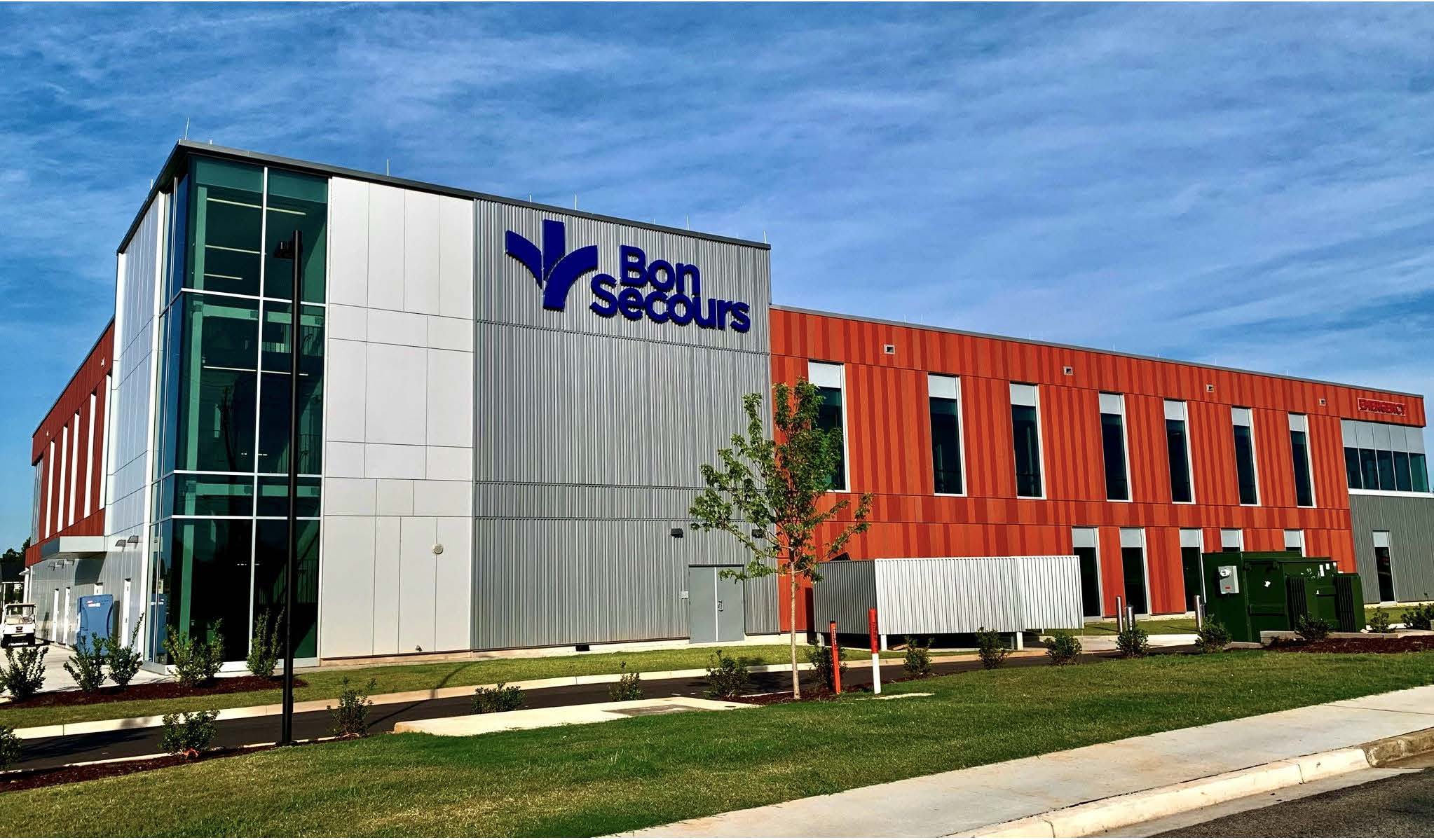 Simpsonville, SC has a new state-of-the-art healthcare facility, after the recent commissioning and opening of Mercy Health Medical Center. Part of the Bon Secours portfolio, the 53,000 square foot facility includes a 24/7 emergency department, radiology and imaging, clinical office spaces and a pharmacy. Commissioning was provided by KLG Jones.
Commissioning work on mechanical systems for the patient treatment areas included rooftop air conditioning units, electric steam generating humidifiers, IT closets, and a full DDC system. KLG Jones provided full commissioning for electrical, lighting, mechanical, emergency power and fire alarm systems, after reviewing drawings throughout each critical phase of the design process.

The KLG Jones team made periodic site visits throughout the construction process, and then held resultant meetings based on findings and concerns. Functional testing as well as test and balance work was completed before the facility opened in spring of 2023.